Congrats on your Commitment - Sallade
Matthew Sallade 2014 Selects Towson Univeristy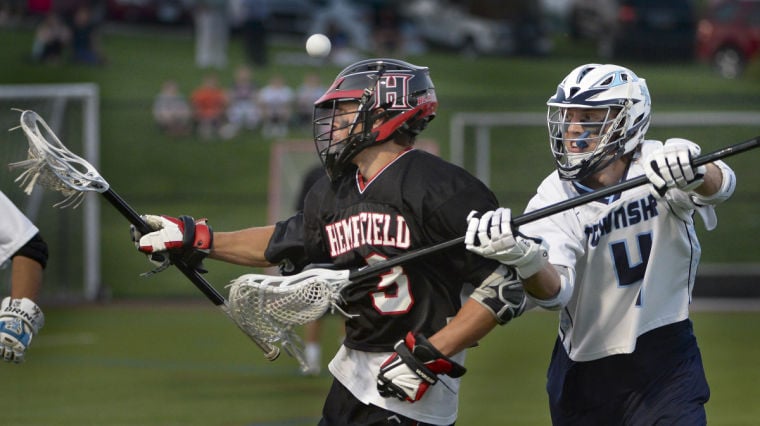 High School: Manheim Township High School

Honors: Baltimore Summer Kickoff All Star, 2014 League Champions, 2 x Team captain, League All-Star, Manheim Township Defensive MVP

Why I chose Towson: I am extremely excited to have committed to Towson University. Once I started talking to Coach Nadelan and the rest of the coaching staff and after visiting campus a few times over the past couple of weeks I knew that it was the perfect fit for me. After debating whether or not to play in college for a long time I felt as though I made the right decision in choosing a place where there is a great mix of both academics and lacrosse. I look forward to representing not only myself and my family, but also Manheim Township and Low and Away Lacrosse over these next four years.
Thank you:

I would like to thank Coach Wimer, Coach Chris, and Coach Dave for always supporting me and helping me become a better person and a better player, I would not be where I am today without their guidance. Also I want to thank all of my Manheim Township and Low and Away teammates, I have had a ton of fun playing with you guys and I wish you the best of luck in your upcoming seasons. Lastly I want to thank all of my brothers and my parents for being there through everything and providing unconditional love and support.

Our Thoughts:
Matt is a tremndous player whose character is emulated through his. He is very dedicated to improving and helping advance others. He plays with a relentless motor and has the ability to make an immediate impact for the Towson Tigers! We could not be happier with Matts decision on choosing to play collegiate lacrosse!
Congratulations again to Matthew Sallade a 2014 Defensive Commit to Towson Univeristy.